Wilson lays out future plan for Air Force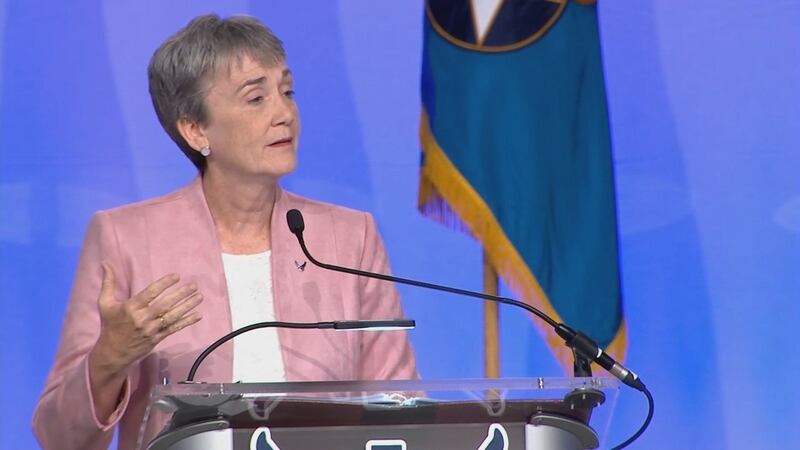 Published: Sep. 18, 2018 at 6:28 PM MDT
What's next for the U-S Air Force?
Former School of Mines president and current Secretary of the Air Force Heather Wilson laid out the vision for the future at the Air Force Association Conference in Maryland.
Dr. Wilson said the Air Force is more ready for combat today than they were two years ago.
But with Russia starting its largest exercise on Russian soil in more than three decades and China's first aircraft carrier now combat ready, the United States needs to expand.
She says the Air Force needs to add 75 new squadrons by 2030.
Dr. Wilson says, "It needs five more bomber squadrons, the largest percentage increase. And seven additional space squadrons, so we can dominate in space, where we've not been threatened in the past. Aerial refueling will be our biggest shortfall in our mobility forces. We will need 14 more tanker squadrons. We'll need seven more special operations squadrons and nine more search and rescue squadrons to carry out our national defense strategy."
She says they also need seven new fighter squadrons, 22 command and control-intelligence and reconnaissance squadrons, two remote piloted aircraft squadrons and one more airlift squadron.
That would take the Air Force up to 386 active squadrons.