Sturgis soldier takes top warrior honors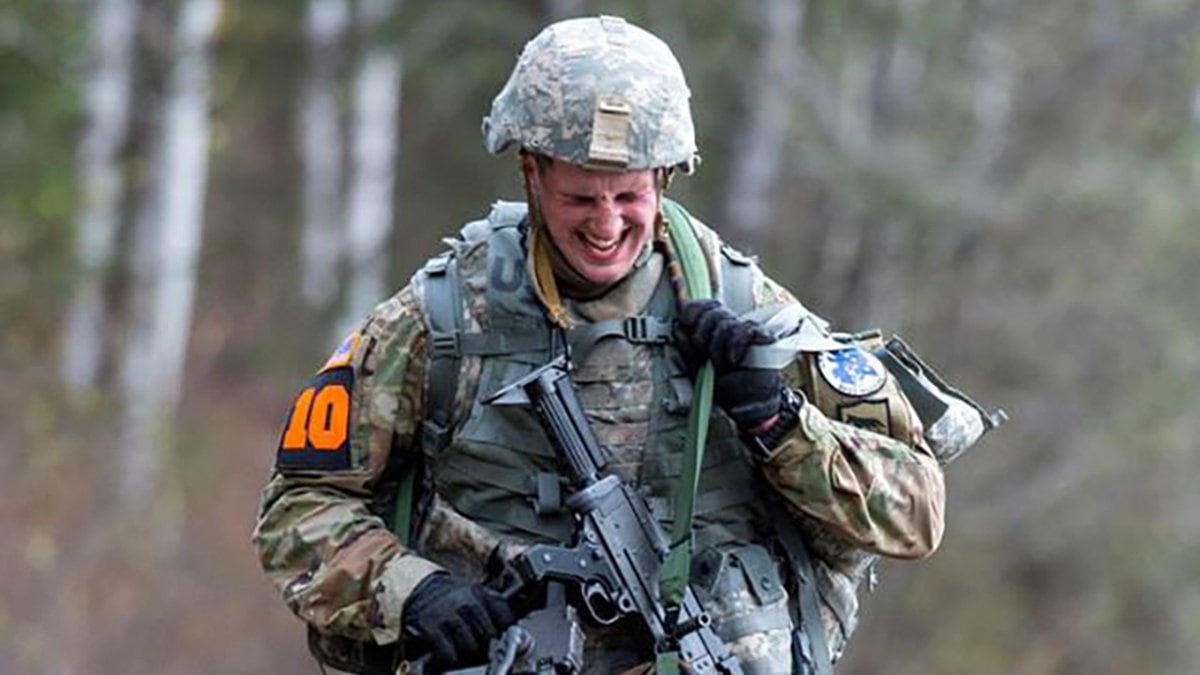 Published: May. 25, 2018 at 2:31 PM MDT
An Army National Guard soldier from Sturgis proved he is among the best by competing and winning a warrior competition at Joint Base Elmendorf-Richardson, Alaska.
Spc. Bailey Ruff of Detachment 2, 842nd Engineer Company, competed against the top soldiers from Alaska, Idaho, Montana, North Dakota, Oregon, Washington and Wyoming in a four-day competition that tested them physically and mentally, while their knowledge and skill sets were assessed in a high-stress environment.
Ruff is the first soldier from South Dakota to win soldier of the year in the Region VI Best Warrior Competition since regionals began in 2011.
Soldiers had to demonstrate their proficiency in a variety of skills, including weapons, physical strength and endurance, navigation, first aid and general Army knowledge.
"It's crazy humbling to be selected as soldier of the year in our region," Ruff said in an Army release. "The guys that I was going against were the best of the best; they were tough competition and I was honored to be in their presence, let alone to come away with the victory and represent South Dakota in a positive way."
Ruff will move on to represent South Dakota and Region VI in the National Guard Best Warrior Competition scheduled for July 23-27 at Fort Indiantown Gap, Penn. The winner of nationals will go on to compete in the U.S. Army Best Warrior Competition slated for this fall.
"The main thing I look forward to with nationals is representing South Dakota most of all," said Ruff. "Going in, I think I was overlooked because I'm a generator mechanic competing against infantry personnel, so I want to continue representing our state well."