Guard soldiers hone combat medical skills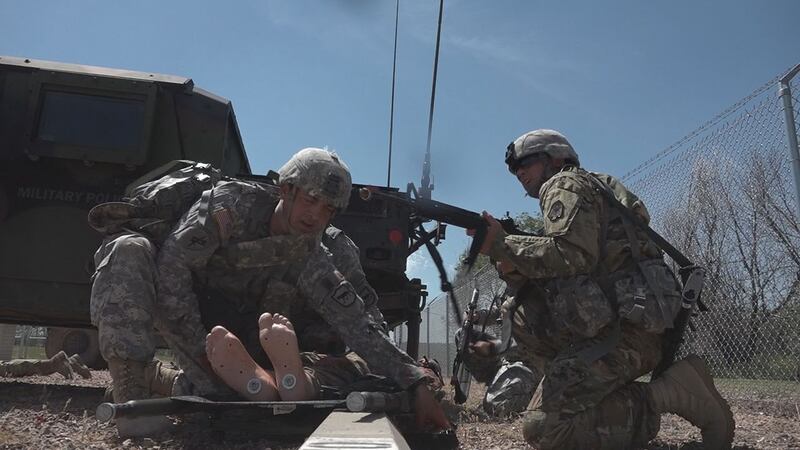 Published: Jun. 13, 2018 at 6:12 PM MDT
The 34th annual Golden Coyote exercise is in full effect in western South Dakota. Out of everything these soldiers learn, one of the most important life lessons is how to save fellow soldiers in combat.
Health care specialists from across the nation came to Camp Rapid to teach the combat lifesaver course. These techniques are a crucial part of a soldiers life, so they can help save lives.
"There's not always going to be a medic at every corner you turn. So, it's very important that everyone knows how to pull their own weight and administer those life saving techniques," says Joy Jones, instructor for the CLS course.
For soldiers, this course is designed to teach them the importance of dealing with a wounded soldier while in the line of fire. Trying to stay safe, and save a life.
"I've also seen the importance of not succumbing to the stress because if you don't do the right thing at the right time, somebody's gonna die," says Jason Ness, a student in the CLS course.
No matter what is going through the soldiers mind during life threatening situations, the most important aspect the instructors teach, is to watch their fellow soldiers, and to stay protected.
"We always teach them combat and safety is first. So soldiering first, and everything else comes later," says Jones.