Astronomers wants your Great American Eclipse glasses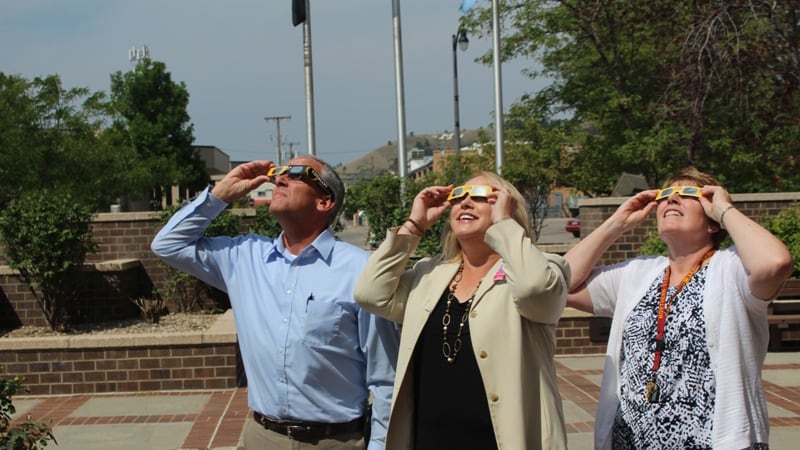 Published: Aug. 22, 2017 at 1:06 PM MDT
Astronomers Without Borders wants people to hold onto their 2017 Great American Eclipse glasses for a while.
The group of astronomers is working out the logistics of a plan to get donated eclipse glasses to children across the world so they can experience the next eclipse.
The next eclipses will be in 2019 across Asia and South America.
There is no place to send your eclipse glasses just yet.
asks that people sign up for their newsletter or follow them on Facebook so they can get the info once available.
If you want to keep them until the next solar eclipse across the continental U.S. in 2024, make sure they are compliant with the ISO 12312-2 standard adopted in 2015.
According to NASA, the warnings that you should throw away the eclipse glasses after three years are outdated. Just make sure the glasses are from reputable suppliers (
).