Chief Meteorologist
Rapid City, SD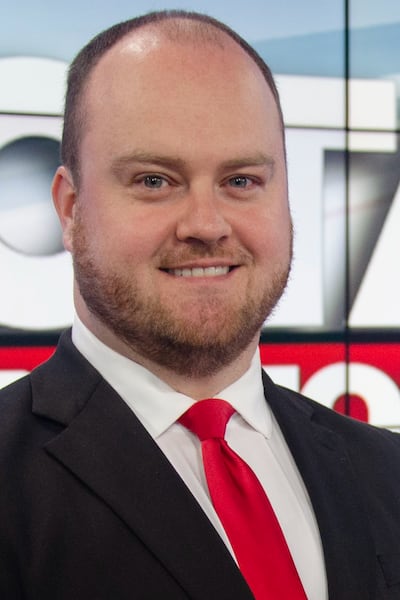 Chief Meteorologist David Stradling began his career in Rapid City, South Dakota upon graduating from Ball State University with a Bachelors of Science degree. He started out as the weekend meteorologist for KOTA Territory News from December 2014 to November 2016.
After taking a job in Indiana, he realized he missed the numerous outdoor opportunities in western South Dakota and neighboring states. David returned to KOTA Territory News and KEVN Black Hills FOX News as the evening meteorologist for KEVN in February 2019 and held the position for three years before accepting a new role with the station.
In April 2022, David became the Chief Meteorologist for KOTA & KEVN. He is thrilled to take on this position and continue to bring western South Dakota and northeast Wyoming accurate forecasts through all of the seasons.
In his free time, David enjoys a plethora of activities. He storm chases during the summer months when his schedule allows, enjoys hiking and backpacking in the Black Hills and in the Rocky Mountains. David likes trying out new restaurants around the area and supporting local businesses. He also enjoys cooking, skiing, travel, listening to music and going to concerts.
Education
Ball State University