Resolving unresolved Indigenuos historical trauma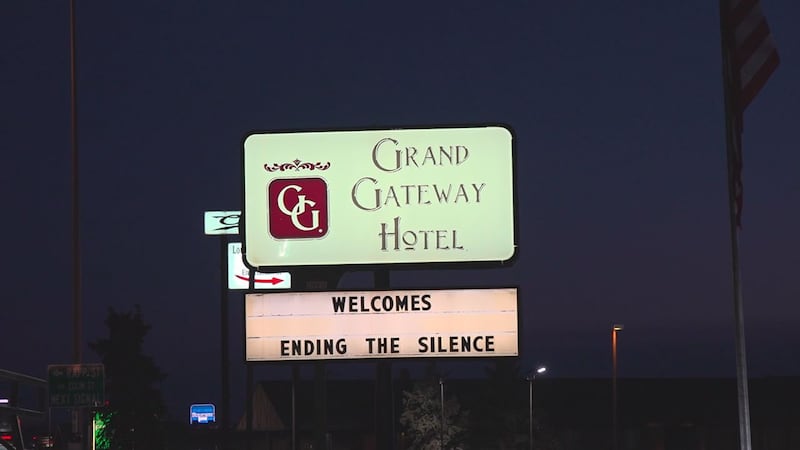 Published: Nov. 20, 2023 at 7:17 AM MST
RAPID CITY, S.D. (KEVN) - 'Ending the Silence' gathered Lakota Elders at the Grand Gateway Hotel Saturday night, recognizing the multigenerational impact of unresolved trauma among Indigenous people. This event highlighted the resilience of the Native American community in overcoming hardships with unity.
According to the founder of 'Ending the Silence,' four out of five Native American children experience sexual abuse before turning 12, and over half of teens contemplate or attempt suicide. They aim to share helpful community resources with the elders so they can pass them on to future generations.
"The importance of forgiveness and the significance of moving forward in a good way, because if we don't do that, how long are we supposed to hold on to this anger? We should never forget what was said or what happened. But we should set an example for our future generations," said 'Ending the Silence's' executive Director Brandon Ferguson.
Ferguson emphasizes Native-on-Native violence as the primary cause of unresolved trauma in the community, preventing individuals from addressing their experiences. The 'Ending the Silence' program aims to empower the next generation to speak up and be heard.
"Time is the most crucial thing that we possess in this life. It could be taken away at any moment. If we hold on to that too long, and we leave, then we pass that trauma onto the next generation. We have to take control of the situation right now," said Ferguson.
"At the Grand Gateway Hotel tonight, forgiveness permeated the air amid tensions within the Native American community."
Copyright 2023 KEVN. All rights reserved.