City offices serving as angel tree gift locations
Public encouraged to pick up gift tags, shop for item, drop off unwrapped gifts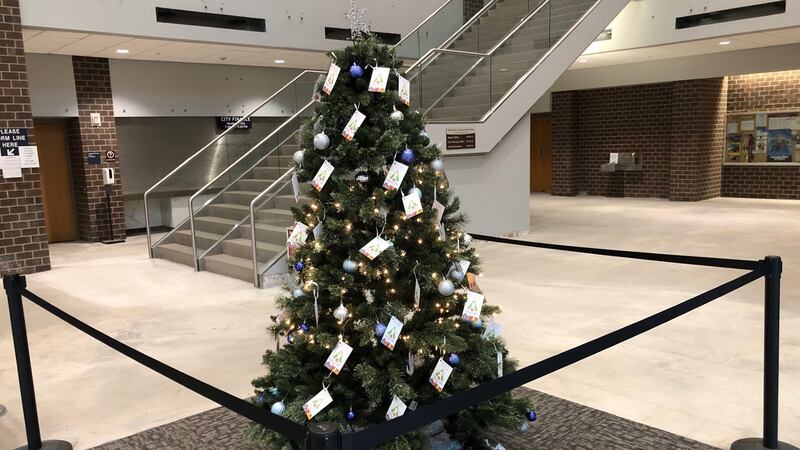 Published: Nov. 20, 2023 at 12:44 PM MST
RAPID CITY, S.D. (KEVN) - The city of Rapid City is taking part in the Salvation Army's Angel Tree Program this holiday season, with multiple tree locations.
The public is encouraged to visit one of the Angel Tree locations, pick up a gift tag containing a child's general information, purchase a gift item, and return the tag along with the unwrapped gift to the same location. A list of the most needed gift items can be found on the back of the gift tag, and the public can also scan the QR code on the tag or visit the Salvation Army's website at rapidcityangeltree.org for easy online shopping options.
The deadline for gift drop-offs is Tuesday, Dec. 12. There are numerous Angel Tree locations around Rapid City, including City Hall at 300 Sixth Street, the Rapid City Police Department at the Public Safety Building at 300 Kansas City Street, the Roosevelt Park Swim Center on 125 Waterloo Street, and the Roosevelt Park Ice Arena at 235 Waterloo Street. The Rapid City Parks and Recreation Department is also participating in the Angel Tree Program among its staff.
"The Salvation Army's Angel Tree program is a great way for the public to make an extremely important impact on many children in our community this holiday season," said Mayor Jason Salamun. "Just pick up a tag, shop for the item, and drop it off at the same location, or utilize the online shopping options."
Additional drop-off locations are at the Salvation Army in Rapid City at 405 N. Cherry, or in Spearfish at 320 Ryan Road.
For more information, contact Angie Mason, event and volunteer coordinator for Salvation Army, Black Hills Area, at 605-342-0982 or visit the Salvation Army's website at rapidcityangeltree.org.
Copyright 2023 KEVN. All rights reserved.