Another warm and sunny day today.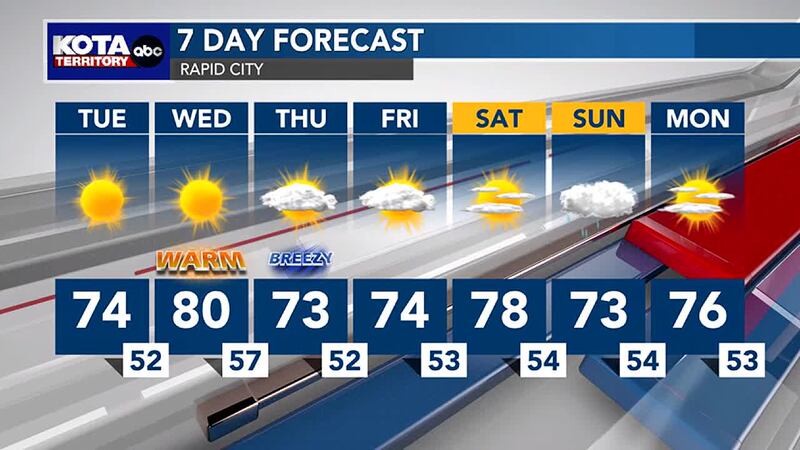 Published: Sep. 26, 2023 at 5:26 AM MDT
RAPID CITY, S.D. (KEVN) - High pressure at the surface and aloft will bring us another great day today. Sunny skies, mild temperatures - perfect outdoors weather.
Wednesday will be the warmest day of the week as the ridge peaks over us. Many places will see 80+ degree highs.
A cold front will bring breezy, cooler weather Thursday, then warmer temperatures return Friday.
A slow moving storm system will eventually bring us a chance of showers over the weekend, but it's looking more like any impactful weather changes won't arrive until sometime next week.
Copyright 2023 KEVN. All rights reserved.