Penn Co. teaches people life-saving skills during "Stop The Bleed" class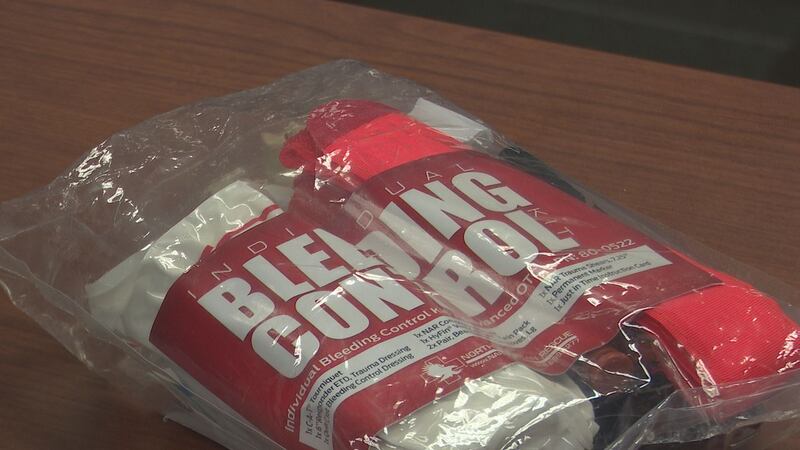 Published: Sep. 22, 2023 at 12:03 PM MDT
RAPID CITY, S.D. (KEVN) - During an emergency timing is critical, and while first responders will arrive as quickly as possible, bystanders are often on the scene first.
The national "Stop The Bleed" campaign teaches people lifesaving techniques when it comes to preventing severe blood loss.
Severe bleeding can take a life in minutes if not controlled and is the top cause of preventable death when dealing with traumatic injuries.
The class teaches people the proper way to prevent blood loss through compression, how to pack a wound with gauze, and how to apply a tourniquet.
"It's important to teach bystanders these kind of skills because everybody does want to help. There is something inside of us that wants to help and if you get the skills needed to do that you can help and with the right tools you can make a difference," said Troy Blevins, emergency management specialist for Pennington County and Rapid City.
Pennington County is hosting two Stop the Bleed classes this month, Saturday, September 24 from 9 to 10:30 a.m. and Thursday, September 28 from 6 to 9 p.m. at the Pennington County Administration Building.
The classes are free to attend, to register for the events, click here.
Copyright 2023 KEVN. All rights reserved.