RCAS Area 5 - Christine Stephenson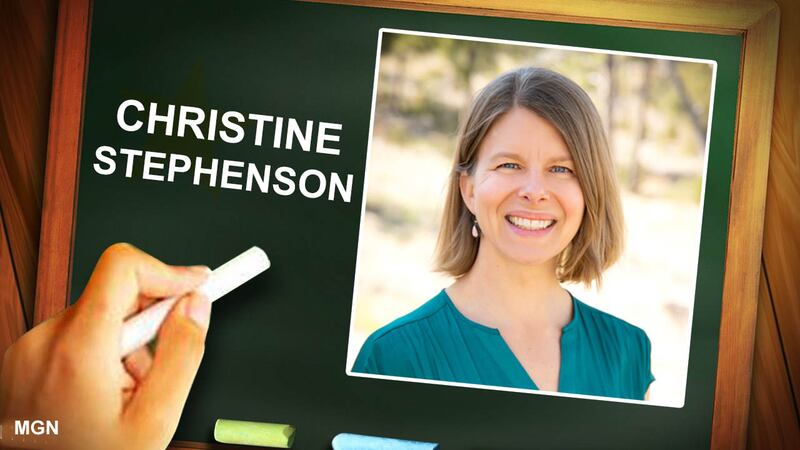 Published: May. 26, 2023 at 11:54 AM MDT
Question 1: Why do you consider yourself the best candidate? Your experiences? Your strengths?
I am the best person to represent Area Five on the school board because I have experience serving this district with reasoned, focused leadership. I served on the board from 2017-2020, and school district staff and families know me to be a public servant devoted to improving student achievement.
I have worked for 15 years in Rapid City as a pediatric physical therapist, I am a small business owner, and I am a parent of two students who are (or will be soon – my youngest enters kindergarten this fall) educated in the district. I know how important quality public schools are for most families in Rapid City.
None of us raises our children in a bubble – my husband and I rely on this district to help us raise our kids to be responsible adults, and we respect the expertise of its staff. None of us lives and works in a bubble, either. The district educates our neighbors, our employees, and our customers. Our community's quality of life depends on the district's success.
When they vote for me, Rapid City residents can be confident that they are selecting a passionate and experienced leader who will prioritize success for our students, support for our staff, and collaboration with our community.
Question 2: What is the most important issue facing the RCAS community and how would you address it?
I see staff recruitment and retention as the primary issue facing the district. We have openings district-wide: from construction and engineering teachers to bus drivers to paraprofessionals. We struggle more every year to fill these openings, and we are losing the employees we already have.
While the school board can't magically increase our operating budget (that is up to the state legislature and its funding formula), we can make sure that policies are in place that support staff. I have spoken to several teachers who have left the district in recent years. They didn't leave because of money…they left because they didn't feel supported. We need to create a culture of respect and support for all our staff. And when employees leave the district, we need to do exit interviews so that we know why they are leaving.
Question 3: What are the factors on which you will base your decisions as a school board member?
Every decision the board makes needs to be framed in the light of how it affects student outcomes. Educating kids is complicated, and the work becomes even more difficult when the board gets distracted by issues that aren't directly related to student achievement.
I'll also bear in mind the district's role in the larger Rapid City community. Our district should enhance the quality of life of all Rapid City residents, not just kids and families. This means that any facility plan should be developed with input from city leaders. It means that, when possible, the district should make its facilities and other resources available to community groups.
Finally, we need to operate in a framework on fiscal responsibility. We can't spend money we don't have. When we are making tough budget decisions, I will prioritize spending that directly impacts student achievement.
Copyright 2023 KOTA. All rights reserved.