High school girls get an inside look at STEM careers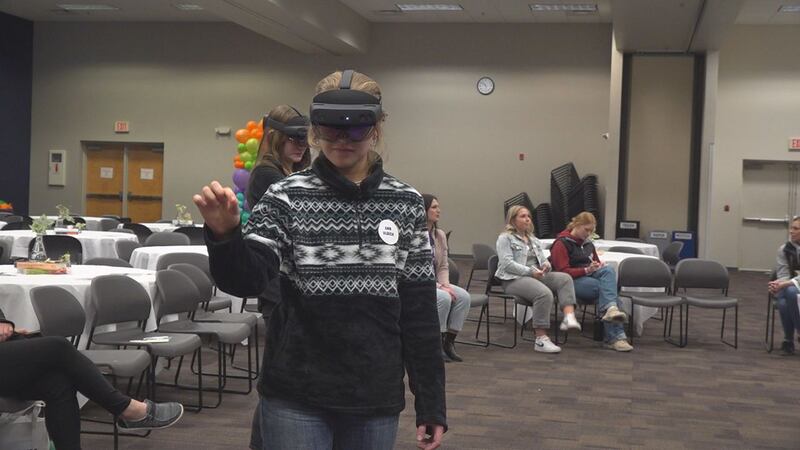 Published: Mar. 24, 2023 at 7:10 PM MDT
RAPID CITY, S.D. (KEVN) - On Friday, South Dakota Mines hosted an event titled, Inspire by Omnitech, created to show young women career opportunities in STEM fields.
The event is for girls between 8th grade and high school seniors. The girls are exposed to different careers in STEM fields, such as metallurgy, cyber security, and biomechanics. The hope is to get more women involved in male-dominated fields. Joe Krizan, president and CEO of Omnitech Inc., says the girls often show up excited and can see genuine amazement from the girls who might not have known they could have careers in these fields.
"When we get a chance to hire female engineers, we do it, because they're usually really, really good, there just aren't very many of them. So we're hoping to kinda get the girls in high school, and maybe start getting some more women in STEM," Krizan continued.
Krizan says that they hit their limit at the event with 95 girls, and there were more than 100 on a waiting list to attend.
Copyright 2023 KOTA. All rights reserved.