Anti-marijuana groups push Governor Noem to veto medical marijuana expansion bill
Opponents of the bill raise concerns about the potential for abuse in a medical marijuana program that allows for more conditions to be accepted for treatment.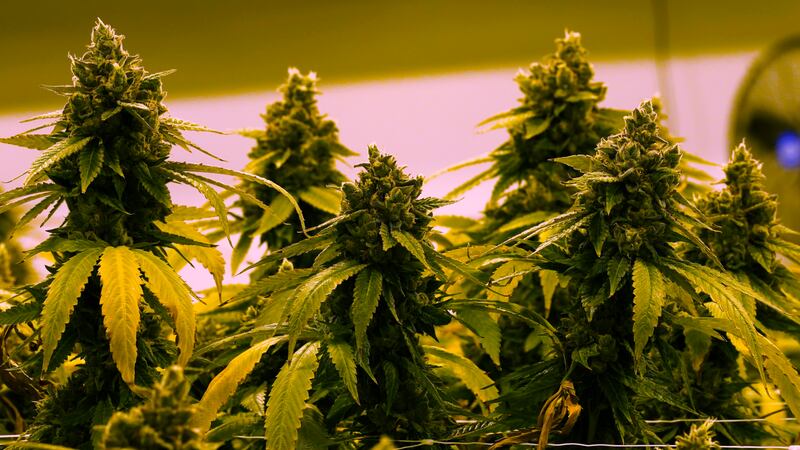 Published: Mar. 21, 2023 at 6:04 PM MDT
PIERRE, S.D. - Under Senate Bill 1, Chron's Disease, PTSD, and HIV/AIDS would be eligible for treatment with medical marijuana in South Dakota.
But anti-marijuana activists, like those from "Protecting South Dakota Kids," are concerned with what expanding medical marijuana could look like in practice.
"I think if You expand it out too far, You have unregulated medical marijuana and that is basically recreational marijuana," said Mary Weinheimer, a lobbyist for Protecting South Dakota Kids. "With IM 27, the people did not vote for recreational marijuana, they voted for medical marijuana."
The updated list of conditions would be the largest change under SB 1, which passed with few votes to spare in both the House and the Senate.
It would also make the state legislature the ultimate authority on what future conditions qualify for treatment with medical marijuana, moving that authority away from the Department of Health.
Marijuana advocates believe concerns about abuse are overblown.
"Do you know anyone that is faking PTSD? I don't see that as a problem," said Matthew Schweich, Executive Director for South Dakotans for Better Marijuana Laws. "PTSD, for example, has an established definition in the medical field. It is important to recognize that what We are basically doing is giving doctors the ability to make recommendations for medical cannabis. We already give doctors this ability on a host of drugs that are far more dangerous."
For the conditions that would be added under SB 1, opponents also suggest that medical marijuana, by and large, would not help solve the ailment. And in some cases, would actually hurt patients more.
"Our governor wanted the best medical marijuana program in the country," Weinheimer said. "I feel that taking it from the Department of Health and adding these diagnoses is not a step in the right direction. We need to keep it with the Department of Health, get the safeguards up, and do the right thing with this program."
Protecting South Dakota Kids has put out a "call to action," urging Governor Kristi Noem to veto the bill. While Noem's office has not indicated one way or another if they intend to do so, Governor Noem has raised concerns about changes to the rule-making authority in the bill.
Copyright 2023 KSFY. All rights reserved.