South Dakota trooper's cruiser hit by sliding semi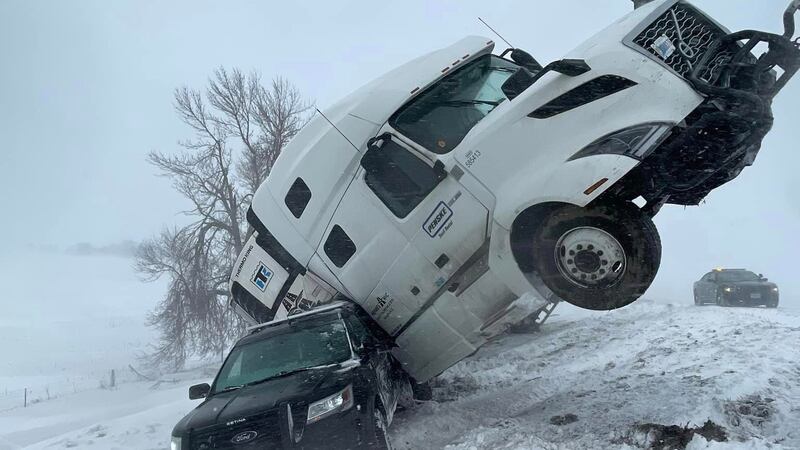 Published: Mar. 17, 2023 at 10:01 AM MDT
RAPID CITY, S.D. (KOTA) - According to the South Dakota Highway Patrol's Facebook, a trooper's cruiser was hit by a sliding semi Thursday afternoon on Interstate 90 near Sioux Falls.
The trooper was providing traffic control for another crash when a semi lost control and slammed into the trooper's car.
Winter conditions, including wind, can make travel dangerous. The Highway Patrol responded to numerous crashes on the eastern side of South Dakota Thursday.
Copyright 2023 KOTA. All rights reserved.