Sunny and cool today; sunny and warmer Friday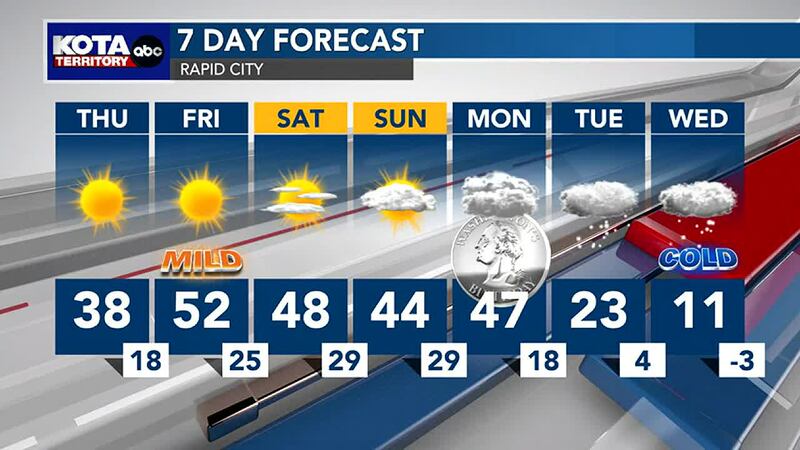 Published: Feb. 16, 2023 at 5:48 AM MST
RAPID CITY, S.D. (KOTA) - Sunny skies are expected today through Friday. Today will be cool with highs in the upper 30s - which is near normal. Friday will be warmer with a high in the lower 50s.
The weekend will be mostly quiet with above normal temperatures. Breezy conditions will be possible Sunday.
A significant change in the weather pattern promises much colder temperatures and snow next week. Below zero temperatures are possible by next Thursday morning! Stay tuned!
Copyright 2023 KOTA. All rights reserved.