Grab a slice: it's National Pizza Day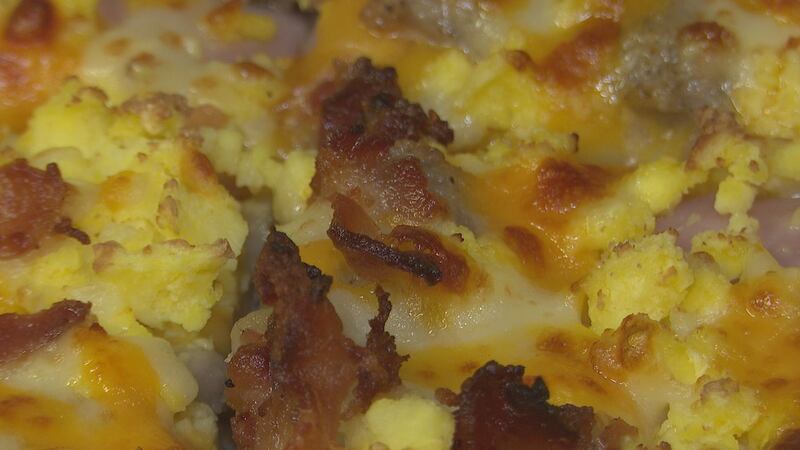 Published: Feb. 9, 2023 at 12:54 PM MST
RAPID CITY, S.D. (KEVN) - Three billion pizzas are sold every year in the U.S., and it comes as no surprise that the fan-favorite food gets its own day.
At Boss' Pizza and Chicken, their specialty breakfast pizza is for those who have a taste for something non-traditional.
Covered with nacho cheese spread, it has bacon, sausage, cheddar, and mozzarella. To bring the entire meal together and give it that breakfast feel, the pizza is topped with egg.
And while a breakfast pizza is out of the ordinary, general manager Kayleen Hawley says she has seen people order with even crazier toppings.
"Honestly like a breakfast pizza with shrimp and pickles. Even chicken queso crunch with shrimp and, oh gosh, just crazy toppings. Like, oh gosh, when we did have anchovies, people will add anchovies to the chicken queso crunch and even the breakfast pizza," said Hawley.
Whether you prefer a classic cheese topping or a meat lover's option, National Pizza Day is something everyone can celebrate.
Copyright 2023 KEVN. All rights reserved.