Custom 'Sturgis' bike built by Mitchell Tech sold at Las Vegas auction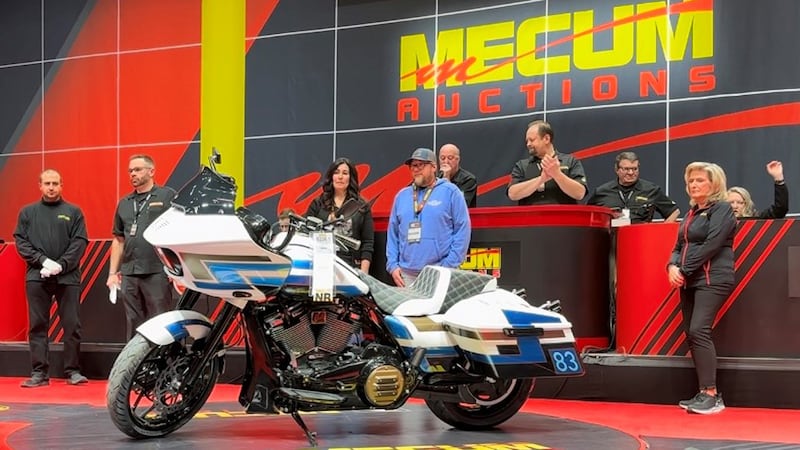 Published: Jan. 29, 2023 at 12:32 PM MST
RAPID CITY, S.D. (KOTA) - How much is a custom Harley-Davidson built by college students worth? At least $25,000.
That's the winning bid for a bike built by Mitchell Tech College students at Saturday's Mecum Las Vegas Auction. Of course, having the legendary Sturgis name emblazoned on the motorcycle didn't hurt.
The winning bid will be split between Helping with Horsepower and the Sturgis Rally Endowment.
Laura Klock, founder and president of Helping with Horsepower, along with Mitchell Technical College's PowerSports program students customized the 2018 Harley-Davidson Road Glide.
The motorcycle had been donated to the city by Harley-Davidson and with the work by Klock and the second year Power Sports Technology, it was transformed into an elite machine.
The finished bike featured the City of Sturgis Motorcycle Rally logo and the number 83, to commemorate the Rally's 83rd year, set into '80s-style racing stripes.
Copyright 2023 KOTA. All rights reserved.