South Dakota Legislature sends housing funding bill to governor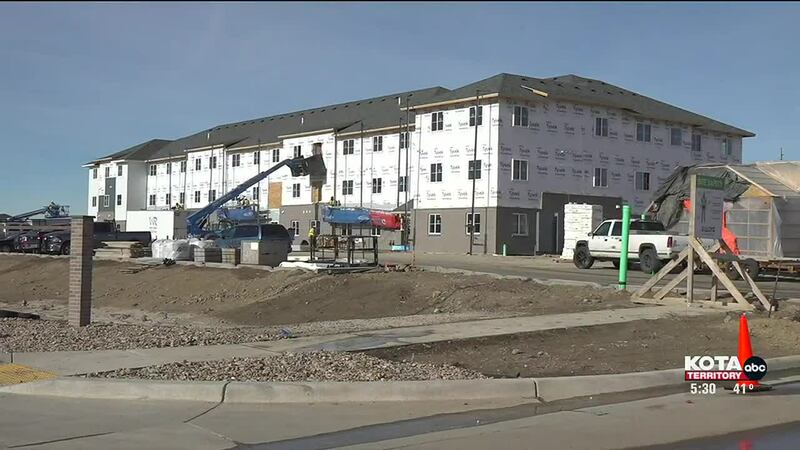 Published: Jan. 24, 2023 at 8:53 AM MST
|
Updated: Jan. 24, 2023 at 8:56 AM MST
PERRE, S.D. (SDBA) - After over two hours of debate Monday, the House passes Senate Bill 41 that will release $200 million in state and federal money for housing infrastructure.
The bill would give rule-making authority to the South Dakota Housing Authority. It would also finally release $150 million in state surplus from 2022 and $50 million in federal money for infrastructure.
Supporters say there is a housing crisis and that the money is needed by big and small communities, particularly for workers.
Advocates also said the bill had the support of Gov. Noem, the South Dakota Home Builders Association, the South Dakota Bankers Association, and several other lobbying groups representing counties and private businesses.
They argued the revolving loan fund and grants would boost economic development across the state.
Opponents said South Dakota already has the best housing construction record in the country, so the money is unnecessary.
They also said that all South Dakotans have paid into the fund, but only a few people or businesses--including those from out of state--would benefit.
The bill had an emergency clause and needed a two-thirds vote of the chamber.
Senate Bill 41 passed 54 to 16 after several attempts to amend the bill and several days of deferrals.
Following the vote, in a seldom used rule, Representative Phil Jensen, a Republican from Rapid City, moved to strike the vote of the bill's sponsor, Rep. Roger Chase, a Republican from Huron.
Jensen said Chase had a conflict of interest.
Legislative rules bar legislators from voting on a bill they would benefit from.
Jensen said that Chase had admitted last year that the bill would make him a lot of money.
Chase lists his occupation as a farmer and real estate agent on his Legislative Research Page.
Speaker of the House Hugh Bartels ruled there was no conflict of interest, and Chase's vote could stand.
The measure now goes to Gov. Noem for her signature.
Copyright 2023 KOTA. All rights reserved.