Senate committee passes bill that would allow for wider use of medical cannabis
SB 1 adds a number of health conditions to the definition of "debilitating medical conditions," including PTSD, multiple sclerosis, and glaucoma.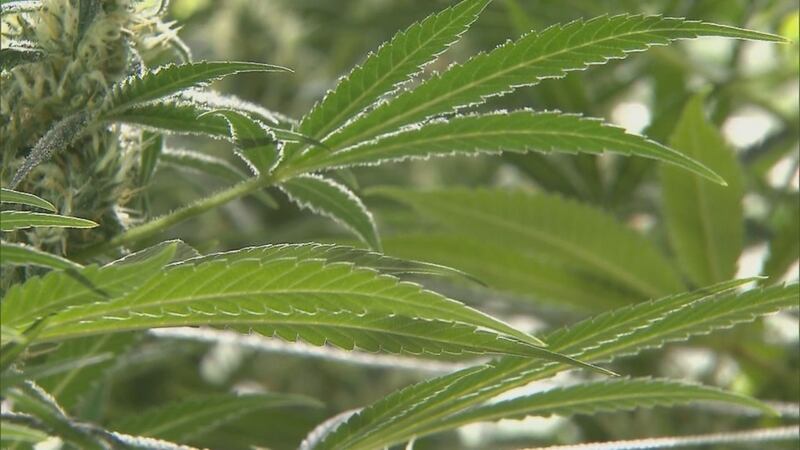 Published: Jan. 18, 2023 at 8:23 AM MST
PIERRE, S.D. - South Dakota State Senators want to make medical marijuana more accessible to those suffering from "debilitating medical conditions."
The Senate's Health and Human Services committee voted 6 to 1 Wednesday morning to advance SB 1, which would "modify (the) debilitating medical conditions for medical cannabis use."
Amongst those conditions are glaucoma, multiple sclerosis, PTSD, and Crohn's disease.
Sen. Julie Frye-Mueller (R-Rapid City), the lone no vote against the bill, raised concerns about making cannabis more accessible, particularly without FDA approval.
"We shouldn't be taking the place of the FDA," Frye-Mueller said in opposition. "This is serious stuff and I understand why some people want it, but this goes further than that."
The bill was a product of the "Medical Marijuana Oversight Committee," which met in the interim after the 2022 legislative session. That committee is made up of state lawmakers and officials, law enforcement officers, medical professionals, and industry experts from across the state.
Others who testified against the bill, including a lobbyist for "Protecting South Dakota Kids," raised concerns about specific conditions written into the bill. A doctor from Vance Thompson in Sioux Falls argued that treating glaucoma with medical marijuana was not best practice.
However, proponents on the committee pointed to the fact that the legislation does not require doctors to prescribe for these conditions, but would just allow them to do so.
"We can't create laws that block everyone just to block the bad actors," said Sen. Erin Tobin (R-Winner), the prime sponsor of the bill. "In the end the decision is up to the doctor or provider."
Advocates also argued that passing the bill would particularly benefit veterans, given the addition of the PTSD condition to law.
"There is a large population of veterans that would like access, and they voted to move this forward, the ability to have access to medical marijuana," Tobin said.
The bill will now advance to the full Senate.
Copyright 2023 KSFY. All rights reserved.